How to Buy SAITO on Uniswap
UPDATE 2021-11-24 – SAITO/BUSD ADDED ON PANCAKESWAP
UPDATE 2021-09-13 – SAITO/USDT PAIR ADDED TO UNISWAP
Saito is now live on UNISWAP. If you're an advanced user and just want the raw information it is here:
Please do not search for "SAITO" by keyword as scammers have created fake tokens to target our community. If you have any questions, you can find us online at saito.io or on Twitter at @SaitoOfficial or Telegram @SaitoIO.
How to Buy SAITO
Uniswap is pretty easy to use. To get started install Metamask and fund your Metamask wallet with Ethereum (ETH). Then visit https://app.uniswap.org and pull up the ETH-SAITO pair. To do this provide this token address: 0xFa14Fa6958401314851A17d6C5360cA29f74B57B in the box provided. This will pull up the SAITO-ETH pair and allow you to buy and sell SAITO by spending ETH.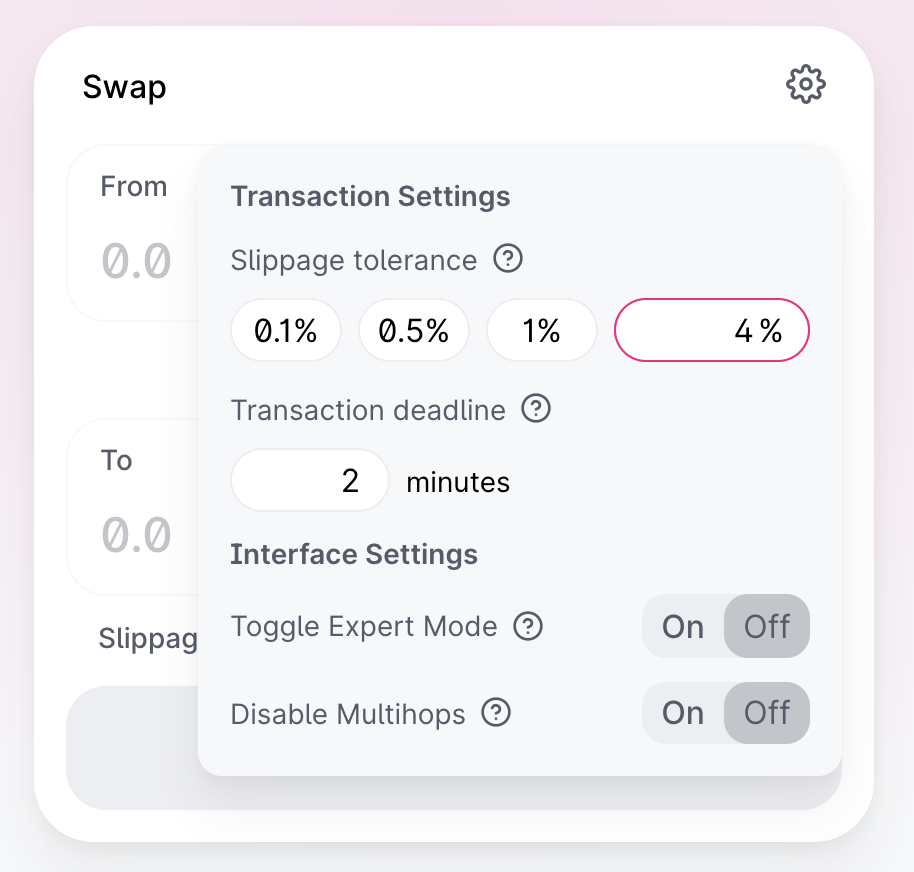 DON'T FORGET: be sure to click on the "gears" controls and set your "Slippage Tolerance" to something higher like 4%. And set your "Transaction Deadline" to 2 minutes at minimum as if you go for lower your transaction could persistently fail. If your transactions seem to be taking a long time or have problems let us know in our group chat.
Info
Ticker: SAITO
Token type: ERC20
ICO Token Price: 1 SAITO = 0.004 USD
Timeline
Whitelisting
April 8th – April 14th
Polkastarter Pool and Private Sale participants KYC
closes April 22 2AM UTC
Participants should KYC if they wish to receive SAITO on IDO day
Token deployed and minted
Three billion SAITO will be minted as ERC-20 Tokens, representing 30% of the total network
Token address announced
immediately prior to pool launch
Token address will be announced on Saito.io and Twitter
Polkastarter Pool goes live
April 22
1PM UTC
Polkastarter pool will release 100 million SAITO at $0.004 per SAITO
Uniswap pair address announced
Pair address announced on Saito.io and Twitter
Uniswap Pair Created
ETH-SAITO pair created on Uniswap
Uniswap Live
2PM UTC
(est)
Polkastarter Pool dispersed
2:30PM
Private Sale Tokens dispersed
3:30PM