SAITO to List on Gate.io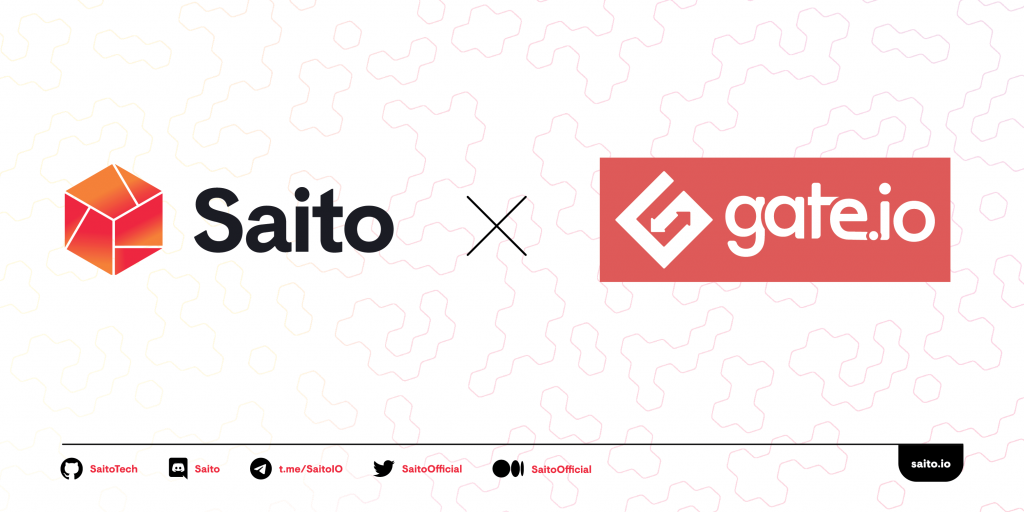 We are extremely excited to announce that Saito is listing on Gate.io via their Startup program. The program will run on May 28.
SAITO/USDT trading will open on Gate.io at 12:00 on May 29, 2021 (UTC+8).
Gate.io VIP users can claim their part of 5,000,000 SAITO as part of the Startup Launch!
Time: 2021.5.28 12:00 – 2021.5.29 9:00
Rules
1.Price: 0 USDT
2.Startup Supply : 5,000,000 SAITO
3.Only supports USDT.
More details about the Startup Sale: https://www.gate.io/en/article/20914
About Saito
Saito is an open network layer that delivers web3 to users. Applications on Saito can run without closed plugins, private APIs and non-open infrastructure. Saito runs without an owner while funding the nodes that provide routing and user infrastructure for its own network and other public blockchains. All this is powered by an entirely new blockchain design – Saito consensus.
Saito aims to become the biggest and most open public blockchain.
About Gate.io
Gate.io is an established exchange that holds integrity, transparency, and fairness to a very high standard. The exchange charges zero listing fees and only chooses quality and promising projects.
For more updates, please keep up with Saito social media
Twitter: https://twitter.com/SaitoOfficial
Telegram: https://t.me/SaitoIOann
Blog: https://org.saito.tech/blog